Rolling Lessons
Open pool for 2023 is back to walk-in status.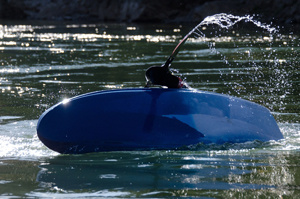 Learning to Roll With Rendezvous River Sports 
Rolling a kayak on the river or lake is one of the most rewarding skills out there! It is the skill that makes any kayaker truly self-sufficient. The skill of rolling takes a mixture of finesse and underwater patience to right the boat using just your body, boat, and paddle. All ages and abilities can learn to roll. Take a lesson from JHKS, learn to roll, and improve your skills and confidence out on the water. We offer three options for rolling instruction.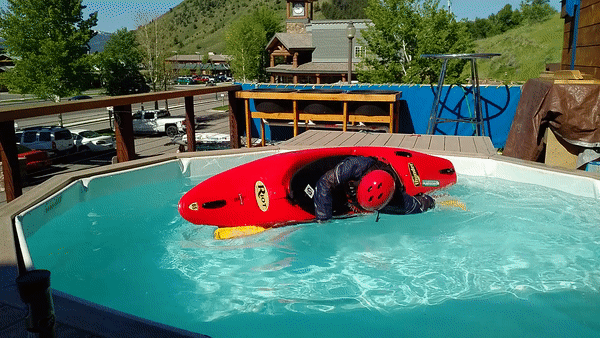 Private Rolling Instruction - Any day May-September
We offer private rolling classes in our own deck pool at Rendezvous River Sports. We can teach you to roll or help you with an existing roll, offside roll, hand roll, or back deck roll. We encourage all of our students to take an Introduction to Kayaking lesson before taking a rolling clinic because having some boat control prior to your class makes learning to roll significantly easier.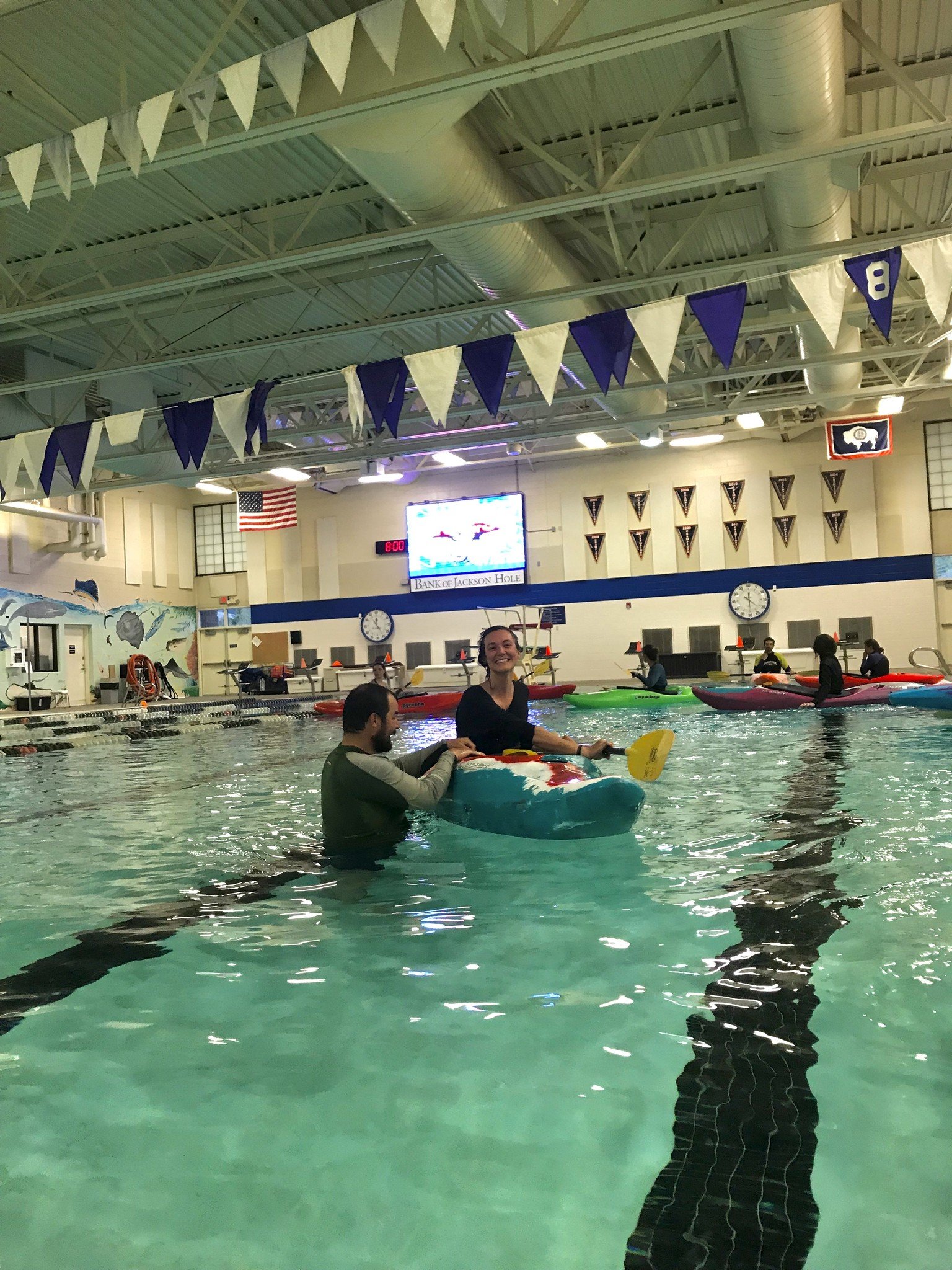 Introduction to the Rolling - 2 evening sessions
This introductory two-evening course is taught at the beginning of our season at the local Teton County Parks and Recreation pool. The warm water makes learning to roll fun and gets you ready for the season while there is still snow on the ground.
After a brief gear overview, you will learn how to safely enter and exit your boats on land and then in the water (wet-exits). Being comfortable upside down underwater is an important part of rolling so our instructors will work with you one-on-one to help you feel at ease. Next, you'll learn basic paddle and boat handling skills, rolling with a float, the T-rescue and finally rolling. These steps break a seemingly difficult task into a fun and manageable skills. This clinic is ideal if you are a first-timer or if you're a more experienced kayaker and you've had trouble staying in your boat. Rolling can also be a very useful skill for a touring kayaker and will improve your brace. After this course, you will be ready to jump into an Introduction to Kayaking Lesson.
SIGN UP AT RENDEZVOUS RIVER SPORTS [email protected]
| 2023 Dates Price includes Monday & Wednesday Evenings 6-8 PM | Price |
| --- | --- |
| May 1 & 3, May 15 & 17 - email [email protected] | $80 |
Open Pool
This is your chance to get into your boat in some warm water before the season starts. We have the latest new boat designs from our shop on hand and we encourage you to try them out. There is no formal instruction here, but we are always into giving you a tip on your roll or your flatwater cartwheel. Everybody is welcome to bring their boats or try out our equipment but we do ask that everybody knows how to safely wet exit before they jump in! 
Open Pool Pricing and Dates
| 2023 Dates  | Price |
| --- | --- |
| April 19 & 26 | $12 |
| May 10 & 24  | $12 |
| More dates may become available.  |   |
| Teton County Recreation Center is currently being remodeled.  |   |
| No Reservations are required - drop in and pay at TCPR |   |
For more information call (307)733-2471 or write 

[email protected]
RENDEZVOUS RIVER SPORTS IS HONORED TO BE AN AUTHORIZED CONCESSIONER OF GRAND TETON NATIONAL PARK
Rendezvous River Sports is a strong Steward of our natural environment and strives to operate sustainably everyday.
Click the links below to find out how you can make a difference.