From Planet Jackson Hole 2017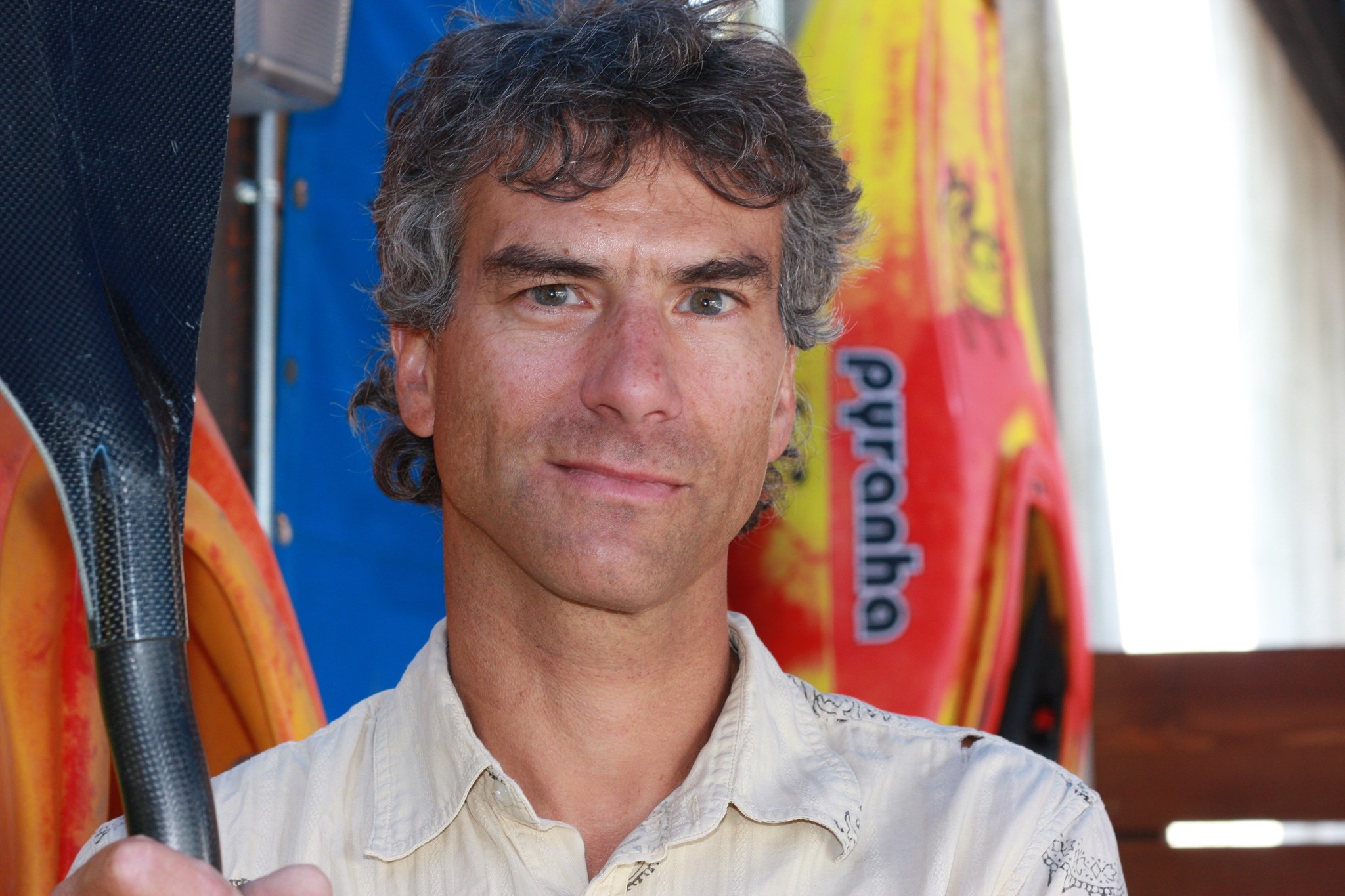 Pruzan's many Hats
Story: Jessica Flammang
Photo: Jessica Sell Chambers
Aaron Pruzan, a co-founder of the Snake River fund, isn't just an advocate for revamping the boat ramp eyesore. He's spent the last 20 or so years living, eating, and breathing water sports as the owner of Rendezvous River Sports. He's the founder of the Jackson Hole Kayak club – the group championing for the river park — and is a river runner, a river enthusiast, and most importantly — a river champion. He's also well connected; his cool, piercing eyes and calming demeanor masking his titanic political reach.
In 1998, he co-founded the Snake River Fund, alongside Reynolds Pomeroy, Teton County planning commissioner and board of Jackson Hole Land Trust; Frank Ewing, owner of Barker-Ewing Whitewater and pioneer of Jackson's whitewater rafting scene; Jan Langerman, of the Forest Service; and Linda Merigliano, current Wilderness and Recreation Program Manager for the Bridger-Teton National Forest. [The SRF was originally under the federal non-profit umbrella of the Community Foundation of Jackson Hole, and gained independent legal status in 2002.] For the past eight years, he has worked alongside the Board of American Whitewater, the main national organization for river stewardship. He currently sits on the board, working to restore stream flows to rivers that have been dammed and on dam removal projects. A member of C-FSH, the Campaign For the Snake Headwaters, a broad-based volunteer leadership group campaigning for the Snake Headwaters, Pruzan worked with the team from 2006 to 2009 to secure a federal Wild & Scenic designation for 414 miles of the Snake River headwaters. With major help from the Snake River Fund, American Rivers, the Greater Yellowstone Coalition, late Senator Craig Thomas, and Senator Barrasso, his efforts were successful.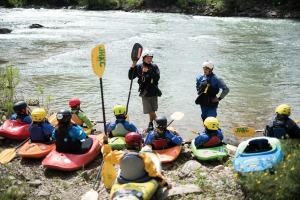 Pruzan says whatever happens with the river park proposal, he is determined to preserve rivers for generations to come. When the Greater Yellowstone Coalition formed an action committee for the Wild and Scenic Campaign, Pruzan was on board. For two years, he and colleague Scott Bosse held after-hours meetings at Rendezvous. In 2005 —at Summit on the Snake — after soliciting the original $100,000 donation, they had to convince outfitters, conservationists and Teton County of the importance of the designation. "It was a federal process. It didn't matter if you were a fisherman or a rafter — it brought a national spotlight onto what could have led the Hoback to a horrible fate," Pruzan said. In order to be successful, the motion had to go through the US Congress. Pruzan pitched the plan to Senator Barrasso during his first month in office. Barrasso spearheaded the Snake River Headwaters Legacy Act under the umbrella of the Wyoming Range Legacy Act, which was signed into law in 2009. "He understood how important the Snake River is to the economic vitality of Jackson Hole," Pruzan said. "The Wild and Scenic designation protected the headwaters of the Hoback from large oil and gas development, and Teton County went from zero miles of wild and scenic to more than anywhere else in the country."
Dedicated to river stewardship Pruzan hails from Mercer Island in Washington, where his parents bred him to be an activist. "They were always volunteering for social causes," he said. "I guess I was just born into it." In 1990, Pruzan moved to Jackson Hole from Durango and began teaching kayaking in 1993. Two years later, he founded Rendezvous River Sports, a stronghold in the valley's outdoor industry. In 1996, he started the Jackson Hole Kayak club to provide an outlet for kids to get into kayaking. "I've been around paddle sports all my life," Pruzan said. "I wanted to pass it on." When he moved to the valley, a theme emerged: Local kids always complained of boredom in the summer. "There was this amazing resource out their back door," Pruzan said. Pruzan solved the issue by starting a club. Initially, there were a handful of young participants. It has grown in recent years to over 70 kids ranging in age from eight to 17 years old. The group is now in the hands of executive director Rainer Kenney.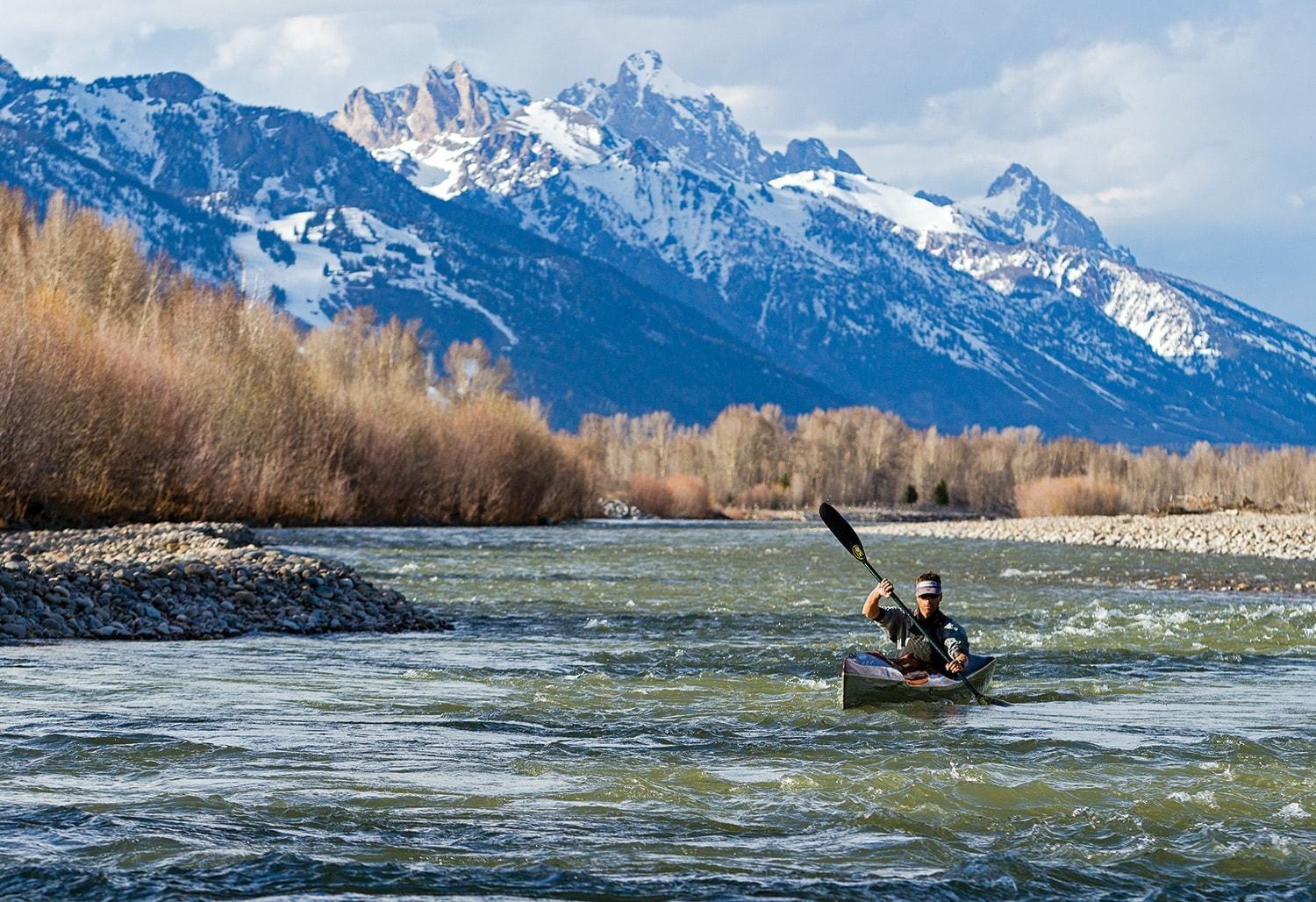 Twenty years ago, Carlman said, "The US Forest Service was at its wits end due to chronic underfunding for basic river safety and stewardship needs in the Snake River Canyon. They Pruzan co-founded the Snake River Fund two decades ago with an anonymous donation of $50,000. The US Forest Service was having issues with funding for river safety and stewardship in the Snake River Canyon, something he aimed to resolve with the fund. He served as the original board chairman. The fund has allowed the Snake to remain one of the only user fee-free rivers in the West. "It grew from an access fund to a real river stewardship organization," Pruzan said. In recognition of Pruzan's service to the river community in Jackson Hole, in 2008 the board designated him as the Emeritus Director. Although he no longer votes on motions or resolutions, the board still welcomes Pruzan's input and expertise. "Aaron is a warmly appreciated member of the Snake River Fund family.
Through the Snake River Fund, his shop, and his other volunteer service, Aaron is a dedicated leader on behalf of the upper Snake River watershed," Carlman said. Pruzan and other river leaders were also at the forefront for the push behind SPET Proposition 8 in 2010, which generated $1 million toward river management, planning and capital improvements at Wilson and South Park. The popular Wilson Bridge and what the community now knows as the 'R Park' came from this project. Pruzan has led the advocacy for regulated limits on commercial floating between Wilson and South Park under the Teton County Snake River Management Plan and has led the campaign to eliminate motorized use on the Snake River in Wyoming alongside Frank Ewing, Patty Ewing, Barb Allen, and Rebecca Reimers. "We helped get motors eliminated from the Snake in 1996, and then on the rest of the river in 2014," he said. Pruzan credits Ewing for mentoring him. "I was really fortunate to be close with Frank, one of the grandfathers of river running in the West," he said. "He taught me about river stewardship and running a business that doesn't put profits first at a very young age."
Pruzan is also a co-founder of the local SHIFT festival, a nationally recognized event for bringing together conservation and recreation, which seeks to improve civic understanding on outdoor recreational access and stewardship. "It's not always about growth. It's about experience and respect for the resource," Pruzan said. Aaron Pruzan Jackson Hole Kayak Club Rendezvous River Sports snake river
Written by Jessica L. Flammang
FROM BIG SKY JOURNAL JUNE 2018
http://bigskyjournal.com/local-knowledge-river-runner/
FROM AMERICAN RIVERS - 40 RIVER CHAMPIONS FOR ITS 40TH ANNIVERSARY  YEAR - Aaron Pruzan list alongside Thomas O'Keefe, Yvon Chouniard, Former Secretary of Interior Babbit, Tom Skerrit and many other notable leaders in the river conservation world. 
If you have any questions you can call (307)-733-2471 or write 

[email protected]
Jackson Hole Kayak School is a permittee of the Bridger-Teton National Forest and an equal opportunity provider
Rendezvous River Sports is a practitioner of Stewardship and Sustainability.
Click the links below to find out how you can make a difference.