About Rendezvous River Sports & Jackson Hole Kayak School
Rendezvous River Sports and Jackson Hole Kayak School are now in our 25th season of operation. Rendezvous is the hub of paddle sports in Wyoming and is located in the heart of Jackson at 945 W. Broadway. Led by World Class expeditionary kayaker Aaron Pruzan, Jackson Hole Kayak School has the most experienced staff in the region. From international first descents, national-level Wildwater and freestyle competition, World Cup slalom racing and touring kayaking from Maine to Mexico and the Pacific Northwest our instructors have expertise in all aspects of paddling. This breadth of knowledge (combined with over 60 years cumulative of teaching) gives an added element to our courses that all of our guests benefit from.
In addition to kayaking, Aaron has personally been at the forefront of river Conservation and access issues in Wyoming and the intermountain region. As a founding board member of the Snake River Fund and a board member of American Whitewater, Aaron is working not only to keep the Snake user fee-free but also to ensure the long term health of the upper Snake River watershed and its outstanding scenic and recreational values. We are fortunate to live and work in this unique area and look forward to sharing both our passion for paddle sports and the wonders of Yellowstone Country with all our guests - we hope you join us!
Courses include lunch, transportation, and equipment. We provide only the best boats and gear for your lessons. To get the most from your course we make sure you are matched to the appropriate boat. Comfortable custom outfitting is one of our hallmarks.
Meet Our Instructors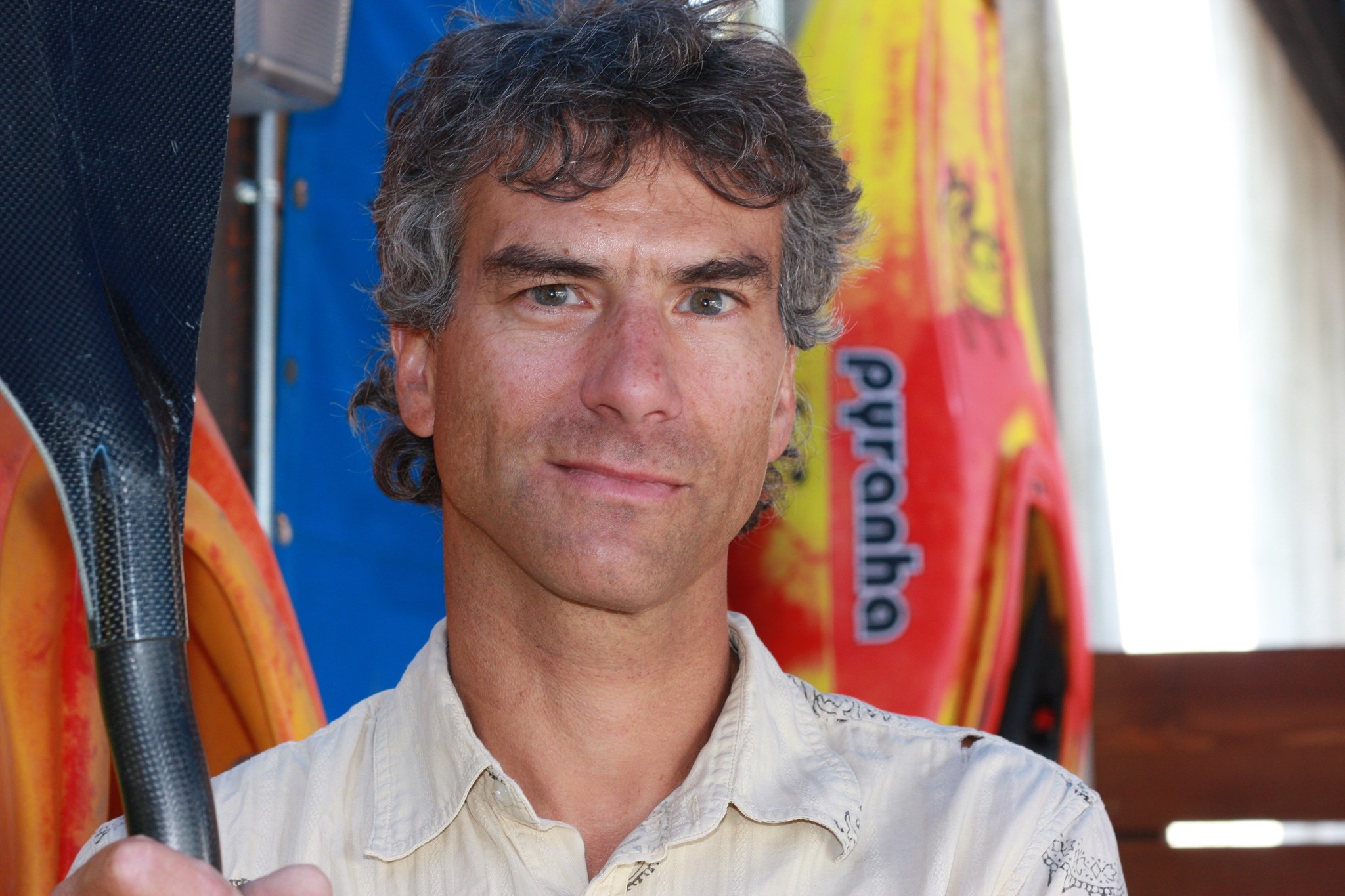 Aaron Pruzan
Jackson Hole Kayak School Owner and Instructor
Aaron Pruzan is the owner of Rendezvous River Sports and Jackson Hole Kayak School. As an instructor and coach, he has introduced thousands of people of all ages to the sport of kayaking since 1993. In 1996 Aaron founded the Jackson Hole Kayak Club to promote youth kayaking in the Jackson Hole area. In 2009 he began working with Teton Adaptive Sports to provide adaptive paddling opportunities in Northwest Wyoming. This also includes working with Honoring Our Veterans and Rivers of Recovery who help provide outdoor experiences for returning veterans.
Over the past three decades, Aaron has been deeply involved with many whitewater expeditions, exploratory descents, and kayaking competitions. This includes exploratory descents in Wyoming, British Columbia, Chile, Argentina & Siberia and numerous victories at regional kayaking races.
In addition to his activities on the water, Aaron has worked tirelessly for river stewardship as a founding board member of the Snake River Fund and a board member of American Whitewater. This includes being one of the leaders of the Campaign for the Snake River Headwaters – one of the largest conservation measures in Wyoming which was signed into law in 2009. His river stewardship work continues with the Wilson & South Park Beach Parks Project.
Aaron still enjoys expedition kayaking, racing and has been among the pioneers of stand up paddling on whitewater in the winter he tries to ski as much as possible. Aaron lives in Wilson, Wyoming with his wife Tamsen and their kids, Noah, Nate & Neve.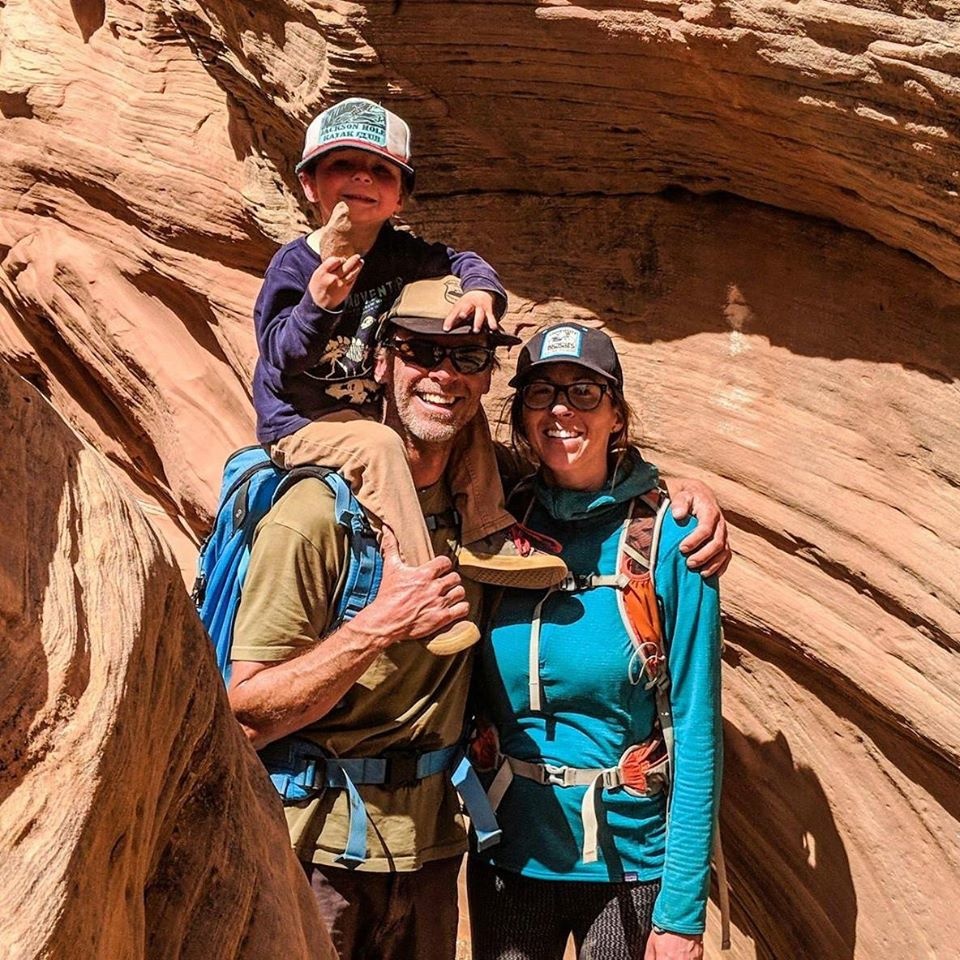 Will Taggart
Rendezvous River Sports Store Manager
Will Taggart has been kayaking for 23 years starting at 13 years old. He started out paddling with a trained slalom C-1 racer Timothy Trezise and practiced in Logan, Ut on the local runs there with a slalom course on the Logan River. The "Ender Hole" was his first playspot on the Logan River where some of the first controlled cartwheels were happening in the industry. Graduating from Utah State University Will moved to Jackson, Wyoming for the long paddling season that he missed out on living in Utah. He's since been involved with the paddlesports industry working at Rendezvous river sports for over 10 years now. Still paddling nearly every day with the Rendezvous Crew his passion for kayaking lives on.
In addition to paddling, Will is an enthusiastic winter sports athlete. Skiing, mountaineering, snowboarding, and snowkiting are all passions carried through in the offseason when the snow is falling.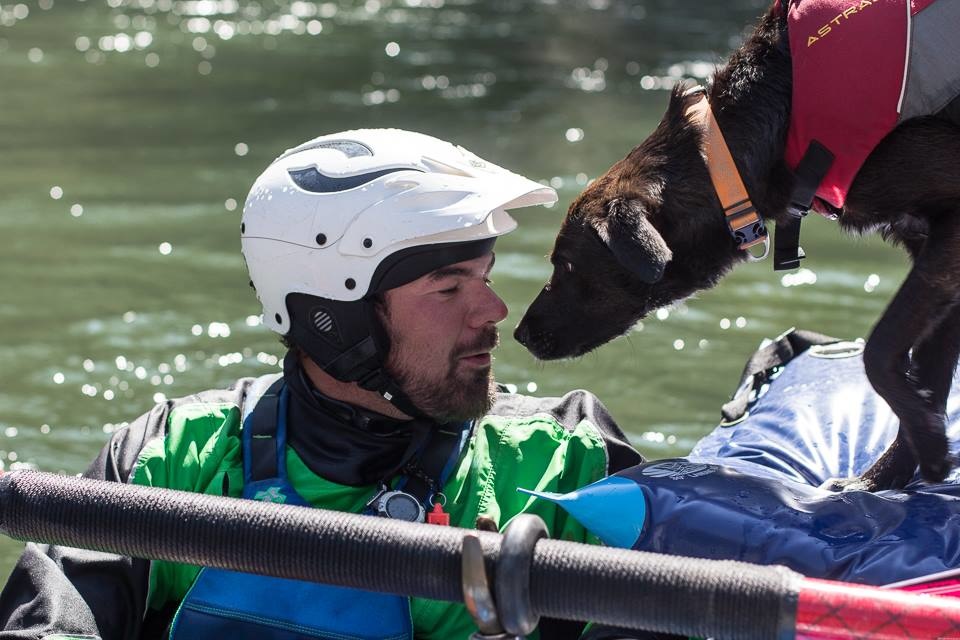 Max Pelosi
Jackson Hole Kayak School Director
Max is from Atlanta where he started outdoors fishing with his father. He attended Young Harris College in North Georgia focusing on outdoor education. He graduated from Brevard College in western North Carolina with a degree in Wilderness Leadership and Experiential Education. While attending school in the southern Appalachian mountains he fell in love with kayaking. After a brief stint back in Atlanta he realized it wasn't for him and moved to Jackson, Wyoming.
Since arriving in Wyoming in 2012 Max has been teaching kayaking, stand up paddleboarding and canoeing for the Jackson Hole Kayak School. At the end of 2016, he became the director. He still loves getting out of the office to teach and grow the sport.
Max in his free time really enjoys competing various games and sports. Most nights you can find him on the softball field or the bowling ally. He's not one I would typically challenge in bar or lawn games. During his off days, he's usually taking friends down the whitewater in a raft or fishing on one of the local rivers or lakes.
Max is an ACA certified L4 kayak and SUP Instructor, L4 Swift Water Rescue Instructor. He is a Wilderness First Responder through Desert Mountain Medicine.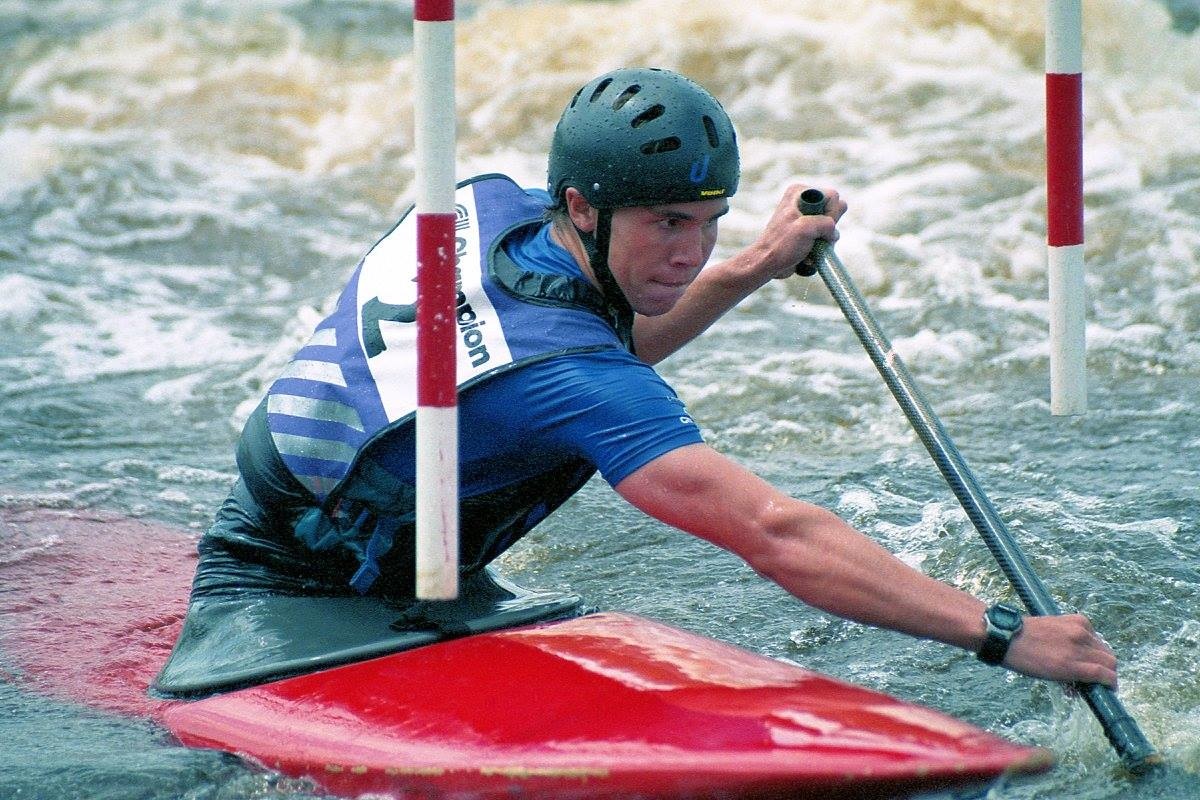 Jonathan Souter
Jackson Hole Kayak School Instructor
Jonathan started paddling in Vermont when he was 8 years old. At age 12 he made the US Cadet SL team, 15 the Junior US Slalom Team. He spent the next 4 years traveling around North America and Europe racing and competing in freestyle events including the Jr. Slalom World Championships in Bratislava Slovakia and the Men's Freestyle World Championships in Ottawa Canada. At age 15 Jonathan also found his passion for teaching kayaking at the local camp Adventure Quest. He took his first ACA Instructors course in 1998 when he was 16 years old and used his skills to teach kayak lessons and coach Slalom and Freestyle through High School. After Graduating High School Jonathan went to Colorado College in Colorado Springs where he found his niche in the Outdoor Recreation Committee (ORC) teaching kayaking, backcountry skiing, and backpacking to his colleagues. For Jonathans Senior Project for his Environmental Science Degree at CC, he traveled to Chile and studied the Environmental and Economic impacts of Hydroelectric Power on the Bio Bio and Futaleufu rivers.
In 2002 during summer break from CC Jonathan moved up to Jackson WY to teach Kayaking at Rendezvous River Sports/Jackson Hole Kayak School. He continued to work there during the summer seasons until 2004 when Jonathan graduated from CC and moved to Jackson full time. In the fall of 2004, Jonathan traveled to Costa Rica to coach freestyle and teach Math and Science for the New River Academy's Huge Experiences program. He returned to Huge Experiences for the fall semester 2005 as the Associate Head of School, Head Math Teacher, and Freestyle coach. He traveled around eastern North America and New Zealand teaching, coaching, and kayaking. In the Spring of 2006 Jonathan took a Professional Instructors Course with The National Outdoor Leadership School and over the years has worked several kayaks, raft, canoe courses in the Rocky Mountains with NOLS.
Jonathan currently lives in Jackson WY with his wife Charlotte and son Arlo. He is a manager for the Jackson Hole Kayak School, the Head U14 ski racing coach for the Jackson Hole Ski Club, and sits on the boards of the local non-profit Jackson Hole Kayak Club and Snake River Fund. He is a Wilderness First Responder, ACA Certified Level 5 Swift Water Rescue Instructor, ACA Certified Level 4 Whitewater Kayak Instructor Trainer.

Andy Lex
Jackson Hole Kayak School Instructor
Andy Lex was born in Cheyenne, Wyoming and has always had a love of the outdoors. His passion for teaching began at the age of 17 when he started guiding rock-climbing in the Wyoming backcountry. This was just the beginning of his outdoor education experiences. After high school graduation, Andy moved to Steamboat, Colorado to pursue his love of snowboarding, rock climbing, and whitewater kayaking. Andy spent the summers of 2003 – 2004 working for High Cascade Snowboard Camp in Mt. Hood, Oregon and the summers of 2005-2007 as a rock climbing guide for Rocky Mountain Ventures and kayak instructor at the Mountain Sports Kayak School in Steamboat, Colorado. Finally, at the age of 23, Andy pursued his interest in personal scholarship; taking a hiatus from ski-town life to attend Colorado State University where he earned a BS, Business Administration. After graduation, Andy fulfilled a life-long dream and moved to Jackson, Wyoming to work in the mountains and on the rivers. Andy has worked as a field instructor for the National Outdoor Leadership School and served as Head Snowboard Coach for the Jackson Hole Ski and Snowboard Club's freeride program. At this writing, Andy is pursuing a Master's degree in Education, Leadership, and Policy – specializing in teaching adult learners. Andy is a certified American Canoe Association (ACA) L4 Whitewater Instructor. ACA L4 Swift Water Rescue Instructor. ACA L3 Stand Up Paddle Board Instructor. NOLS/WMI Wilderness First Responder. This summer Andy will be working select courses with his returning guests. This will be Andy's 9th season teaching for the Jackson Hole Kayak School.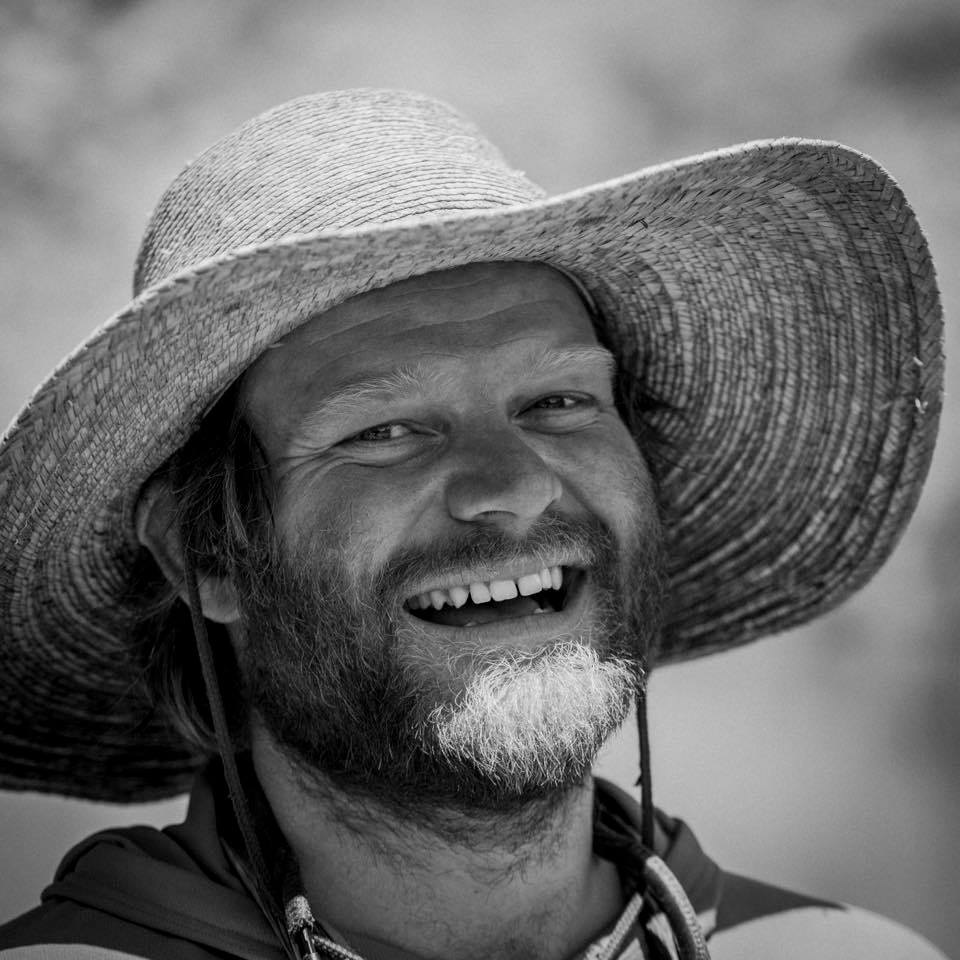 Tyler Babcock
Jackson Hole Kayak School Instructor
From canoes to kayaks, kayaks to rafts and back again, T-Bone celebrates his 13th summer as a river guide this year! Tyler hails from Salt Lake City, Utah where early on he fell in love with skiing. He spends the winter Wyoming months working at Jackson Hole Mountain Resort and follows that love into the melted snows of the summer. T-bone can play the harmonica, strum the guitar, and recite Shakespeare. With this abbreviated list of talents, you will surely be in great hands with T-Bone here on the rivers and lakes of the old west!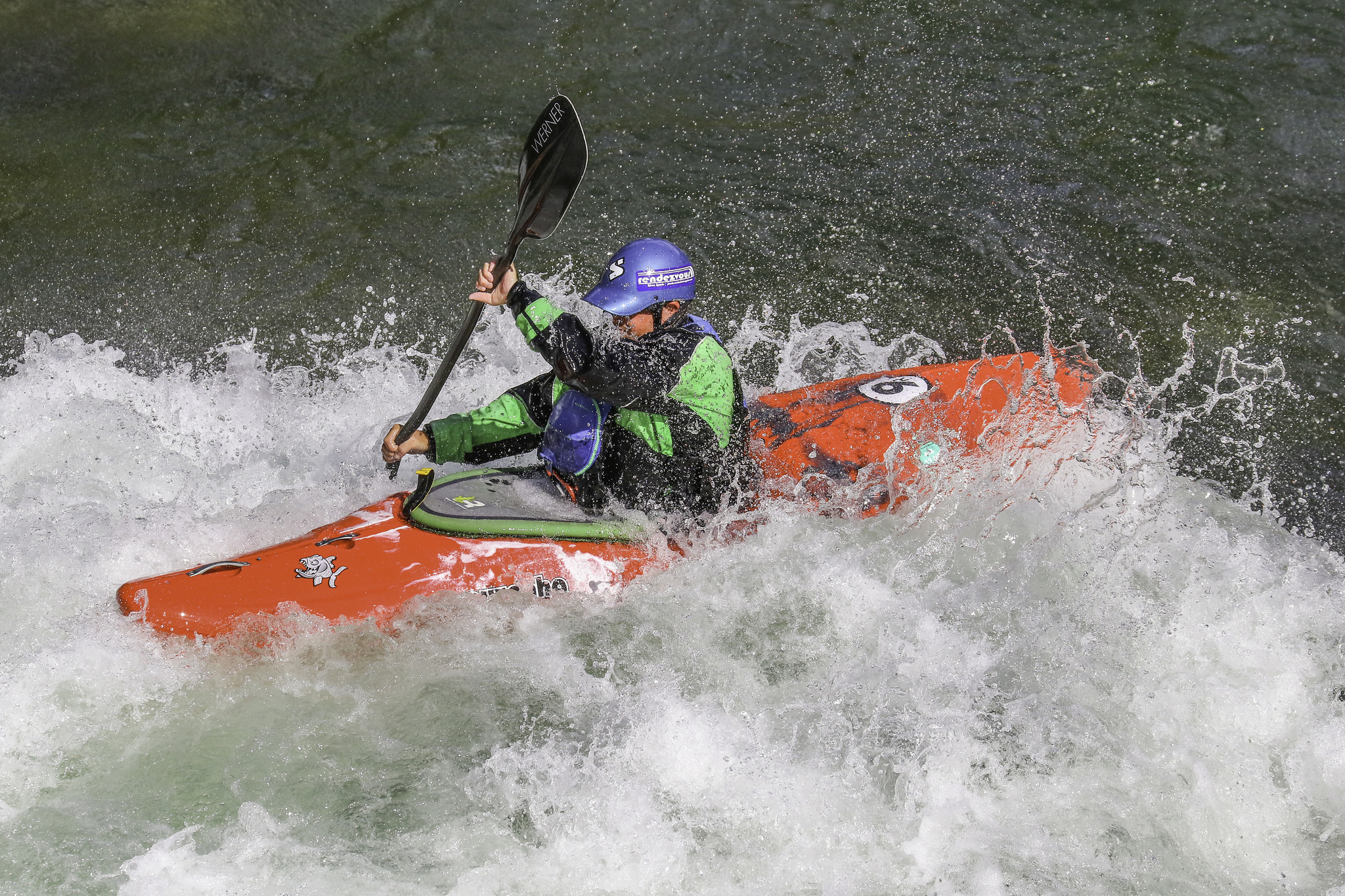 Conor Kelleher
Jackson Hole Kayak School Instructor
Originally from Big Sky Montana, Conor has been in and out of whitewater kayaking since he was knee-high to a grasshopper. His Home river is the Gallatin River that acts as a tributary to the Missouri River and also is where the infamous movie A River Runs through it was filmed. Conor spent a majority of his youth kayaking with his family and friends around Montana, Wyoming, and Idaho. He was fortunate enough to attend The New River Academy (which has since merged with World Class Kayak Academy) and spend his senior year paddling in Chile, New Zeland and compete in events on the East Coast of the U.S.
After high school Conor worked for the Yellowstone club as a ski instructor and attended Montana State University, eventually graduating with a B.S. in History with a focus on Science and Technology. After which he spent three years working In Garmish-Partenkerchen, Germany for the military as a ski instructor and eventually landing in Jackson Hole where his old kayak coach Jon Souter gave him a job teaching for Rendezvous River sports. Where his passion for river life has remerged. After his first summer, Conor spent a winter overseas teaching skiing in Hokkaido, Japan. Now, however, Conor Works as an instructor for Jackson Hole Mountain Resort and for the PSIA-NRM.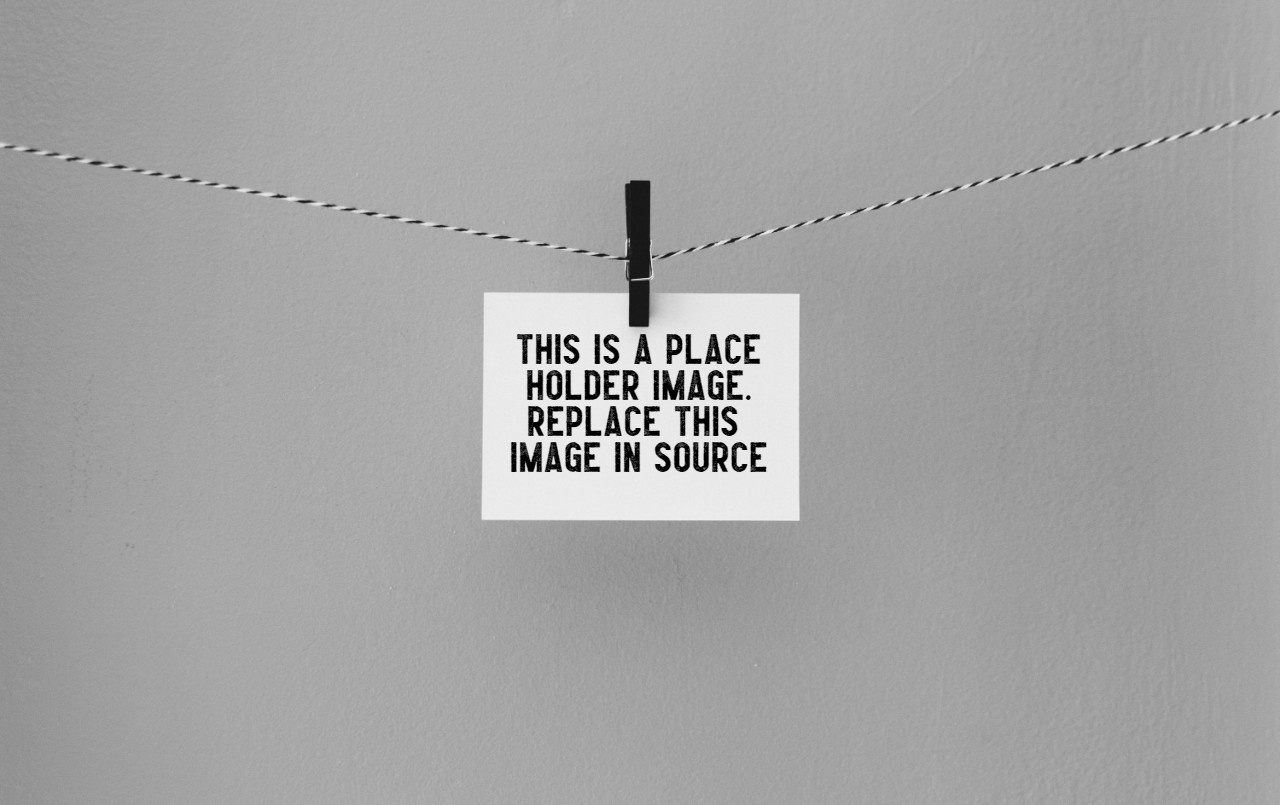 Jon Wiedie
Jackson Hole Kayak School Instructor
I came to Jackson 24 yrs ago, via CT and the rest of the West.  I bought my first kayak, a Corsica Matrix, in 97'. Soon thereafter, upon catching my first wave, I was hooked on the river lifestyle.In addition to kayaking as much as possible, I enjoy teaching Swiftwater rescue courses, volunteering for our local SAR unit, backcountry skiing, mtn. biking, and generally any adventure in the great outdoors! I hope to share my love of rivers with you soon through one of our many courses!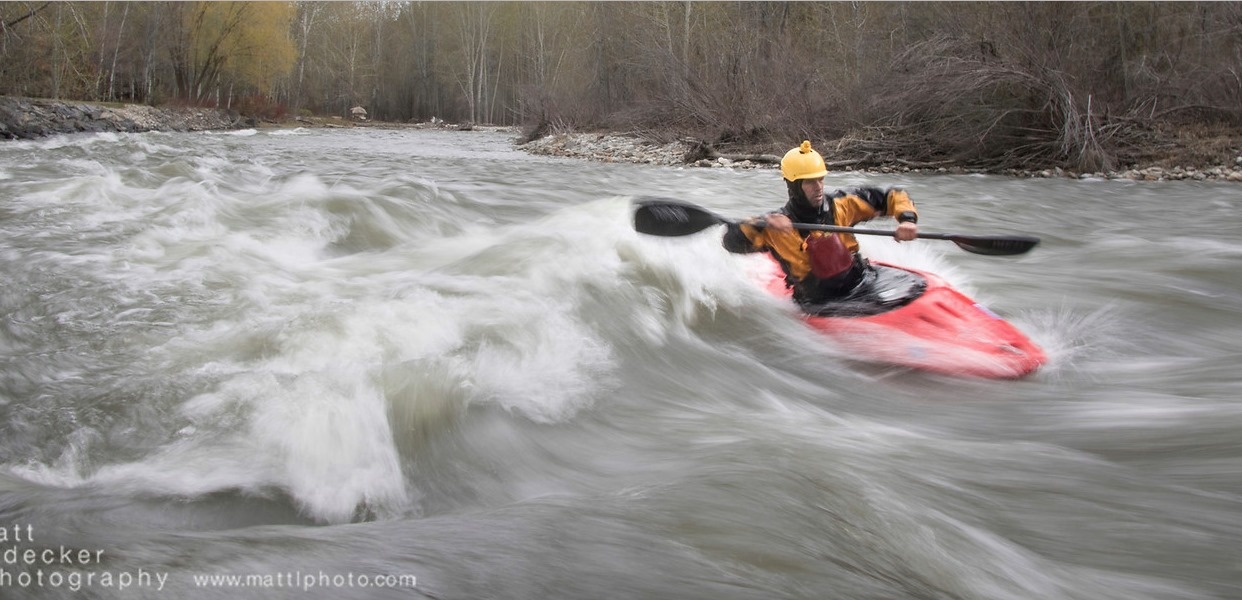 Elliot Jacobs
Jackson Hole Kayak School Instructor
Elliot Jacobs has been teaching kayaking--both in whitewater and on the sea--since 2003 and working at Jackson Hole Kayak School since 2007. A native of Washington State, he learned to kayak in Maine and has since left the coastal waters behind to live in Ketchum, ID. His favorite places to paddle include the Clark's Fork River, Deception Pass, and the Hoback River. During the school year, Elliot teaches 6th grade English and History in Ketchum, ID, while finding time to ski, read and bake bread.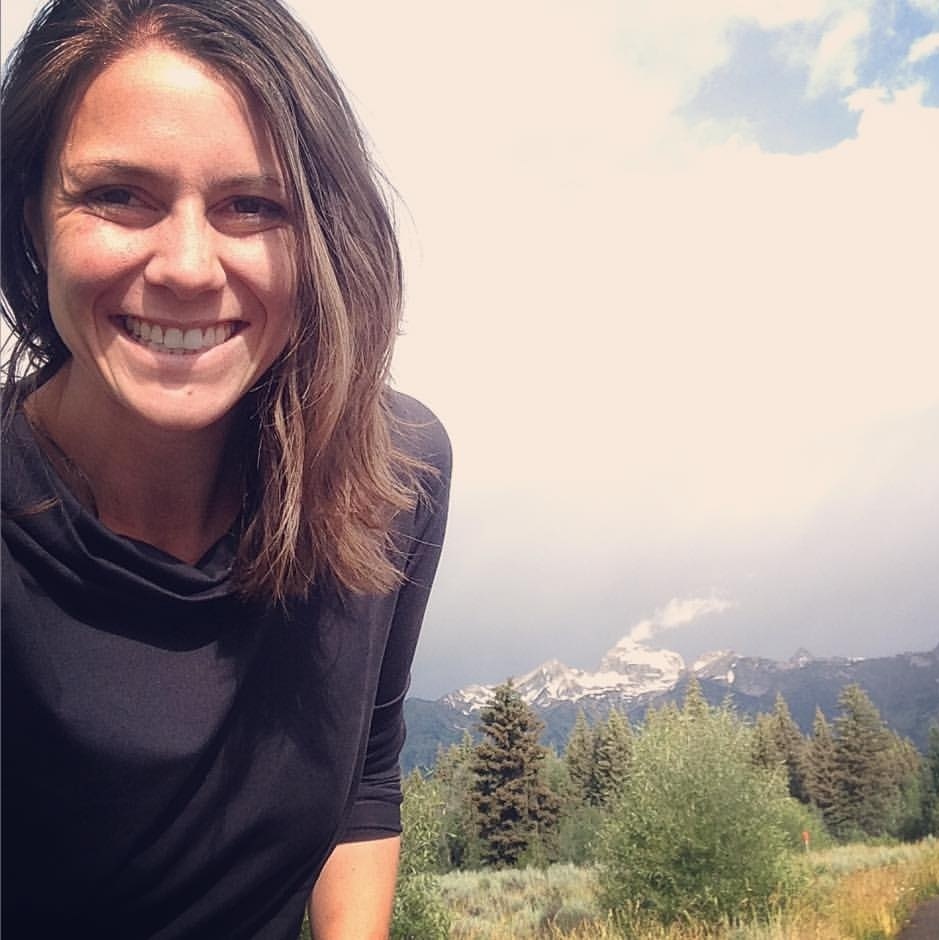 Gwynne Carpenter
Jackson Hole Kayak School Instructor
With an unquenchable thirst for exploring the great outdoors, it's often a shock to hear that Gwynne grew up in landlocked Kansas.  After acquiring a B.A. in Biology and Physical Anthropology she set out to expand her horizon through adventure. Gwynne has taught sailing and ecology in the Florida Keys, climbed in the Tetons, paddled against currents, biked remote roads, dived shipwrecks, and now joins us at rendezvous to share her love of adventure with you.  As an instructor for Teton Adaptive Sports during the winter along with being originally trained as a Wilderness EMT, she has honed her skills in sharing the wonders of nature with everyone. Holding certifications through the ACA as a Kayak and Paddle Board Instructor, she invites you to learn about the world around you, quench your thirst for adventure as you join her in exploring the pristine beauty of the Greater Yellowstone Ecosystem.
Alumni Instructors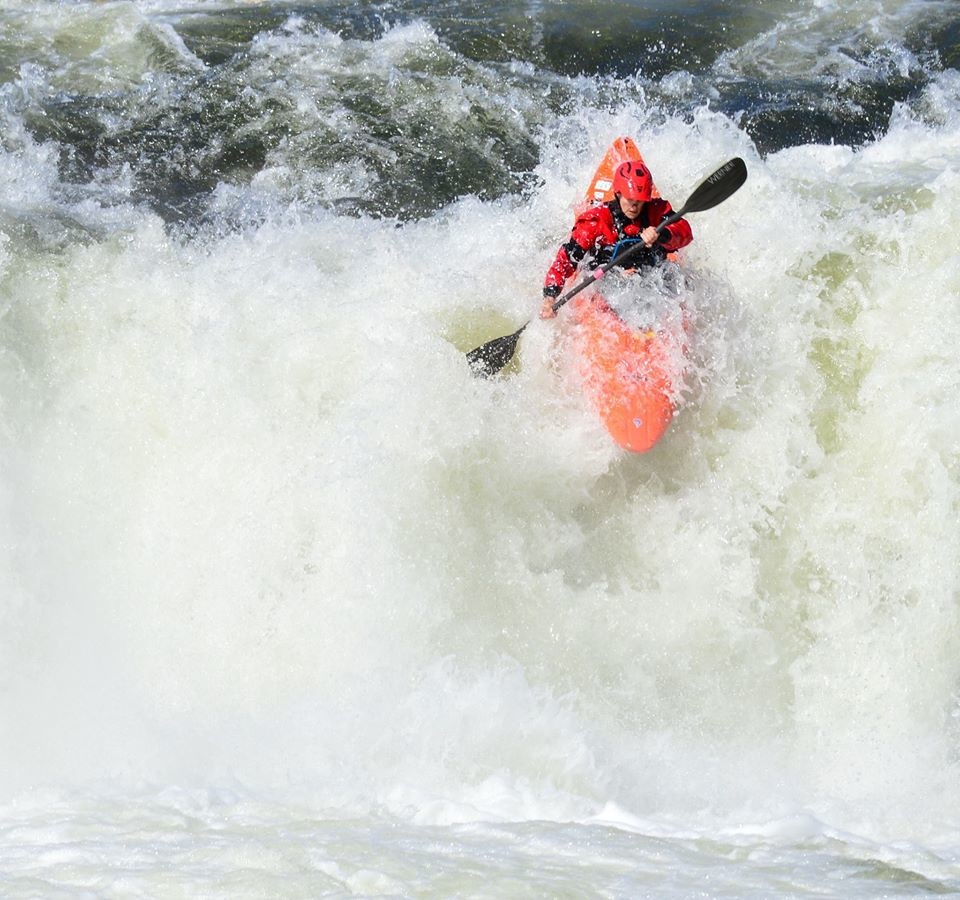 Emily Powell
Jackson Hole Kayak School Instructor Alumni
Emily grew up in Richmond, VA, and has always spent much of her free time outside and on the water. She learned to paddle at a local summer camp, Passages Adventure Camp, and spent many of her summers in high school teaching kayaking for Passages. While at the University of Virginia, she instructed for the Outdoors Club, and ultimately led the Club as President during her senior year. Emily spent one summer during college teaching at the Jackson Hole Kayak School, and, having fallen in love with Wyoming summers, moved to Jackson full-time after graduating in 2010 with a degree in History. Emily is an ACA Whitewater Kayaking Instructor, as well as a Wilderness First Responder. Outside of a kayak, she loves spending time on the water fly fishing and stand up paddle-boarding.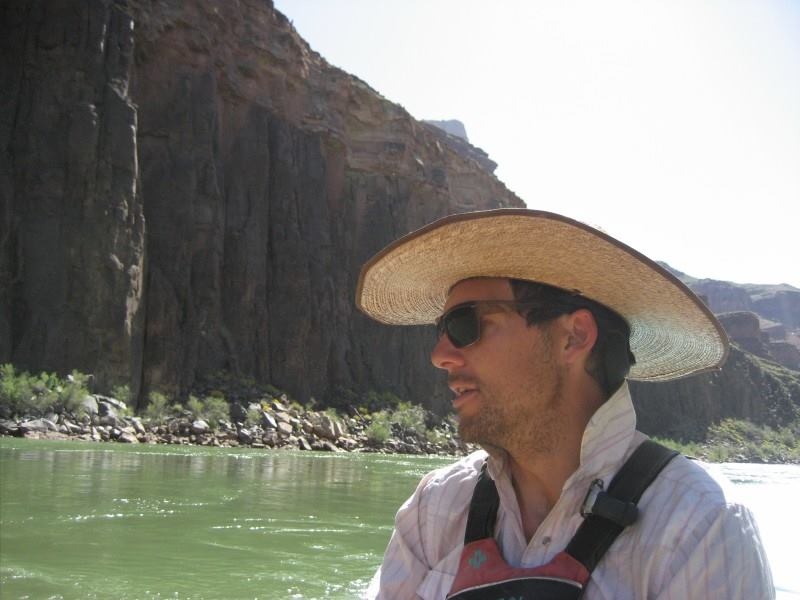 Brent Tyc
Jackson Hole Kayak School Instructor Alumni
Brent originally hails from the flatlands of Montgomery, Alabama. While studying at Northern Arizona University in Flagstaff, AZ, Brent began to explore all that the outdoors had to offer – biking, skiing, boating, disc golf – all while in school and working for an organization doing forest ecology research. After receiving a degree in Physics, Brent moved to Jackson in 2007 to explore more mountains and rivers. He became an ACA certified instructor in May 2008 and since then has been teaching and guiding kayaking trips for Rendezvous River Sports and the Jackson Hole Kayak Club. Brent is also Swiftwater Rescue certified and is a Wilderness First Responder.
Just recently he became the new Executive Director for the JHKC and is excited to carry on the tradition of safely introducing youngsters to the thrill of kayaking. He now lives on a ranch in Wilson where he tends to his chickens and plays with a chainsaw in the woods when he's not too busy kayaking, skiing or riding his bike, depending on the season.
If you have any questions you can call (307)733-2471 or write 

[email protected]
Jackson Hole Kayak School is a permittee of the Bridger-Teton National Forest and an equal opportunity provider
Rendezvous River Sports is a practitioner of Stewardship and Sustainability.
Click the links below to find out how you can make a difference.