Covid 19 rental policy (expect regular changes) as of 4/13/2020
We want to help you get out, get exercise and feel good during these times. We'll have a few restrictions to our normal program to try to comply to the CDC and local policies. If you need an exception to these basic bullet points please give us a call at the shop and we'll do our best to work with you. 
- No clothing items (drysuits, wetsuits, paddle jackets and so on) PFD's are OK
-Customers must have prior knowledge and the expertise on how to use the equipment
- No novices at this time
-Customers must schedule an appointment
-Prepay and fill out forms online
-Only one customer at a time (do not bring your family/roomates to pick up a raft)
-Customers must know how to strap down boats, hook up trailers, etc. 
Thanks for your understanding!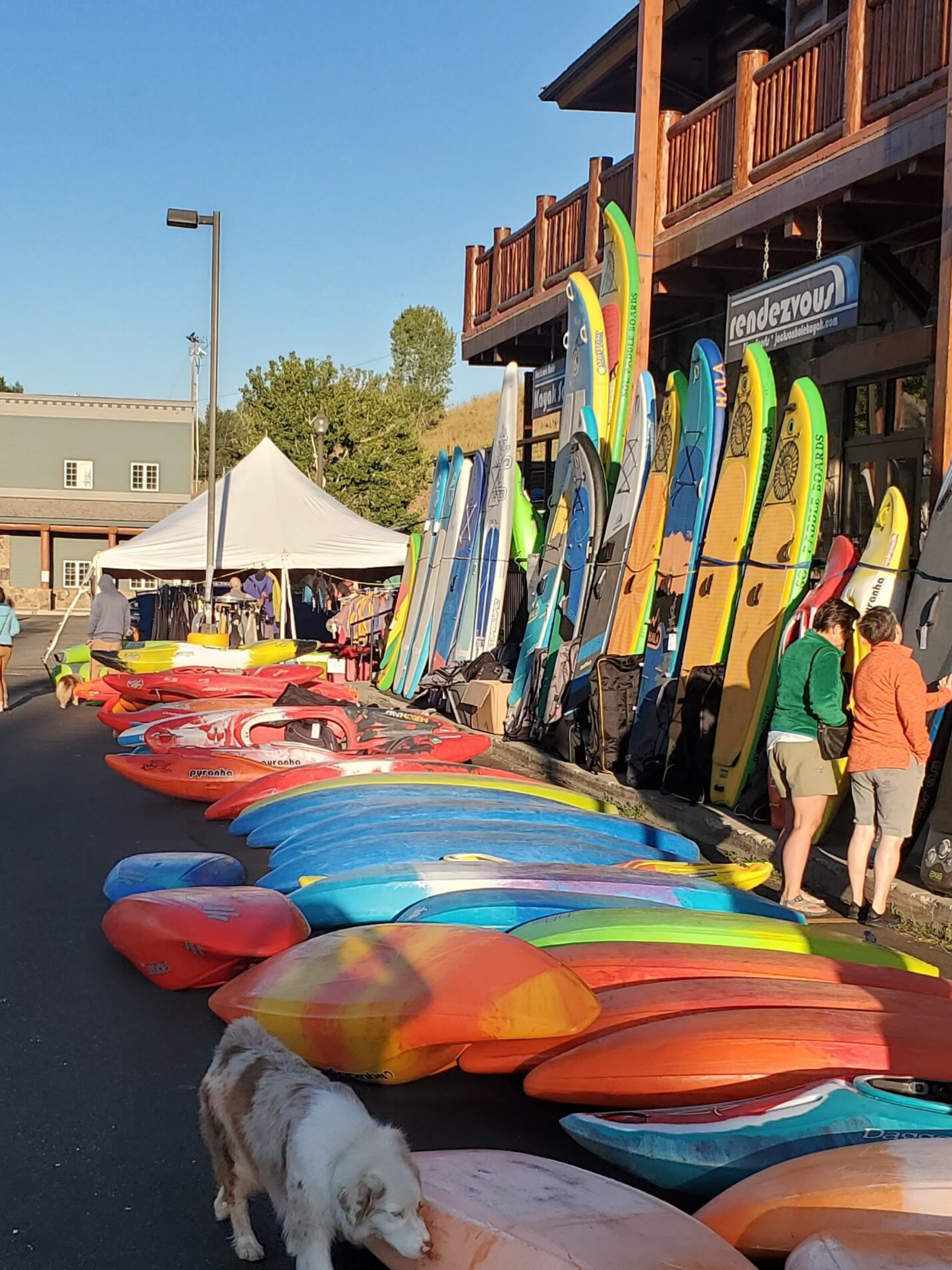 Rental Policy 
Rendezvous River Sports offers the most extensive selection of kayaks, canoes, SUP's, rafts, and gear for rent in the intermountain west!  We pride ourselves on the high quality of our rental equipment.  We update all of our boats yearly to make sure we have the newest models from the leading paddlesports companies in the world.  For more details on the brands and models that we carry, click on the item you are interested in below.
Our rentals are very popular, so we recommend you make a reservation as soon as you know your plans.  All rentals are based on a daily pick up and drop off.  June through August, rentals can be picked up at 8am and must be returned by 7pm.  New this season we will be scheduling pick up times for our rentals to help promote efficiency to get you out on the water quicker!  Boat rentals include paddle, PFD, racks & straps (helmet, spray skirt & safety gear if required).
Rentals of 3-6 days receive a 10% discount, a week or more receive a 20% discount.       
Payment in full is due for all reservations. Cancellations more than 48hours in advance will receive a full refund less a 3% cancellation fee - No refund will be given for late cancellations. For overnight tours, cancellations must be made 7 days in advance. If a course or tour is canceled and we cannot provide a suitable alternative we will provide a full refund. Schedules and prices are subject to change.
Jackson Hole Kayak School is a permittee of the Bridger-Teton National Forest and an equal opportunity provider