Intro to Whitewater Kayaking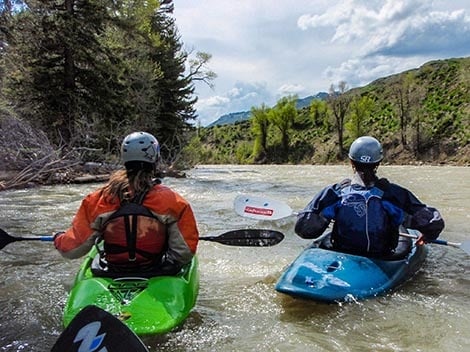 Private Instruction
Get the custom course fit just to your needs any day of the week! The cost is on a sliding scale depending on how many folks are in your group and how long you want to go for. We will keep a 4:1 student to instructor ratio, so the more folks you bring the more world-class kayak instructors you get all to yourselves on the river!
If you truly want to learn to WW kayak we recommend at least a full day lesson to give you the basics. Half-day lessons are great if you already have experience with wet exits, or if you want to learn in a Sit-On-Top kayak.
Full Day
| Price Per Person | Price |
| --- | --- |
| One Person | $490 |
| Two People | $325 |
| Three People | $245 |
| Four to Six People | $205 |
| Seven or More | $190 |
Half Day
| Price Per Person | Price |
| --- | --- |
| One Person | $410 |
| Two People | $275 |
| Three People | $190 |
| Four to Six People | $175 |
| Seven or More | $160 |
Private Group/Multiday Lessons
We can provide custom private group lessons for businesses and birthdays and, more! For multi-day lesson discounts or trips 3 days or longer please email us at [email protected].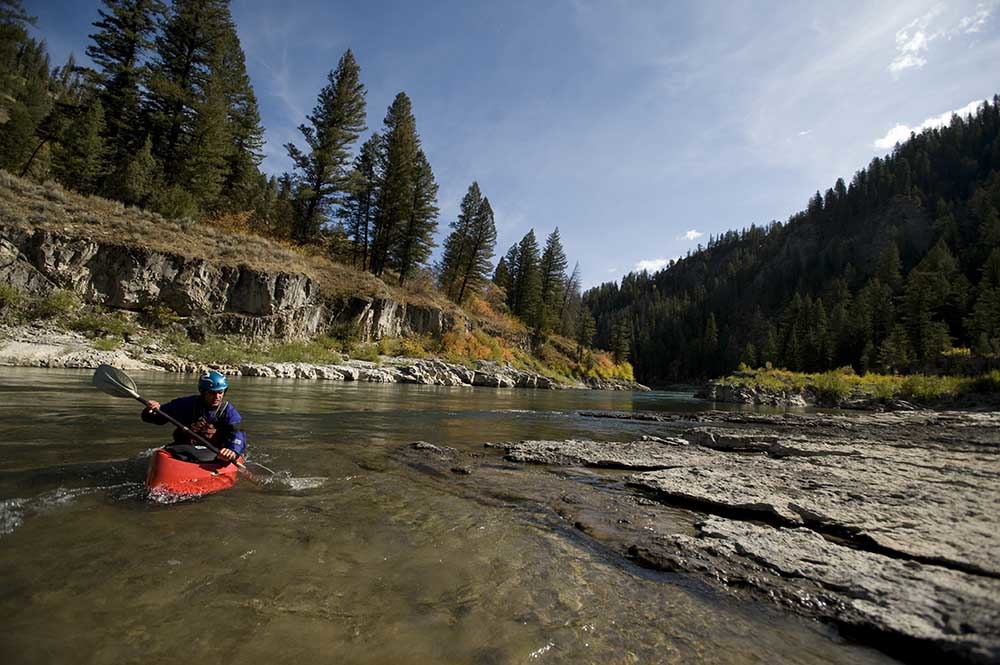 Introduction to Whitewater Kayaking
If you have never kayaked or have minimal experience in a closed-cockpit boat this is the course for you. Being a competent swimmer with a taste for water and fun is all that is required. This course will give you a solid background in kayaking basics and allow you to have fun on the river. Because everyone has busy schedules we offer a few different options for you to choose from. All gear is included in our lessons, and lunch is provided for full-day lessons!
2023 Introduction to River Kayaking 2 or 4 Day Course 
Date

Price per person

3 person minimum for the courses to run

2-Day

June 17-18

$375

4 Day

Aug 21-25 

 

$700
Itinerary
For our custom trips, we will meet at our location in town. Most beginner lessons will start at our pool on our deck to practice wet exits (getting out of your skirted boat). After that we can discuss with you the many options that we have to offer. Once you decide on an option we can get you appropriately geared up to take you to the river. The section of the river and gear you will be in will be determined by multiple factors. 
Time of year
Current river or lake levels
Group preference
Length of trip
Availability
All of our trips are Custom. We can cater any trip to your group's ability and goals for the day. We offer something for all skill levels. Private lessons available every day of the week from April-October. 
If this is your first time taking a whitewater kayak lesson we highly recommend that you book a full-day lesson. This will allow you to get some actual time traveling down a fun section of the river to work on the skills that you will be working on in the first half of the day.
Call now to make a reservation (307)733-2471 or write 

[email protected]
Jackson Hole Kayak School is a permittee of the Bridger-Teton National Forest and an equal opportunity provider
Rendezvous River Sports is a practitioner of Stewardship and Sustainability.
Click the links below to find out how you can make a difference.