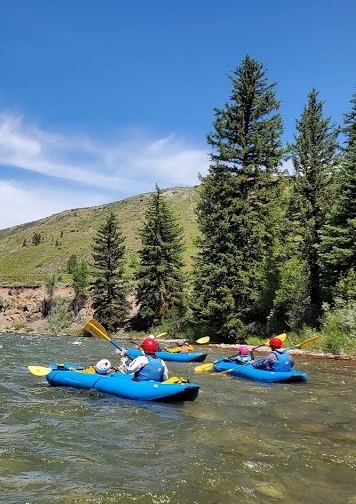 Inflatable Kayaking On the Hoback River Jackson, WY
Custom Scenic Inflatable Kayak Trip
The Inflatable Kayak, or Rubber Duckie, is a unique and exciting way of traversing a river. There is no previous experience necessary it makes an awesome family activity. Inflatable Kayaking is a freeing experience. Allowing you to not just go down the river but, truly explore it. 
Safe, fun, and suitable for anyone!
River Trips
These maneuverable, resilient inflatable kayaks offer one of the most exciting ways to ride the river. Duckies ride low in the water making even small waves fun. 
Our experienced instructors will take you thorough an equipment check, river safety talk and, instruct you on the fine art of paddling a duckie. Then lead you down through the beautiful mountain scenery of the Snake or Hoback River.
If you're not ready for the over, under, and upside down that a kayak provides, but are tired of lumbering along in a large raft, then the inflatable duckies are the way to go! You don't need huge waves to have fun on an inflatable kayak, you will enjoy every little eddy, wave, or riffle in the river. As you travel downstream you will get to practice your skills, see wildlife or, just enjoy the ride.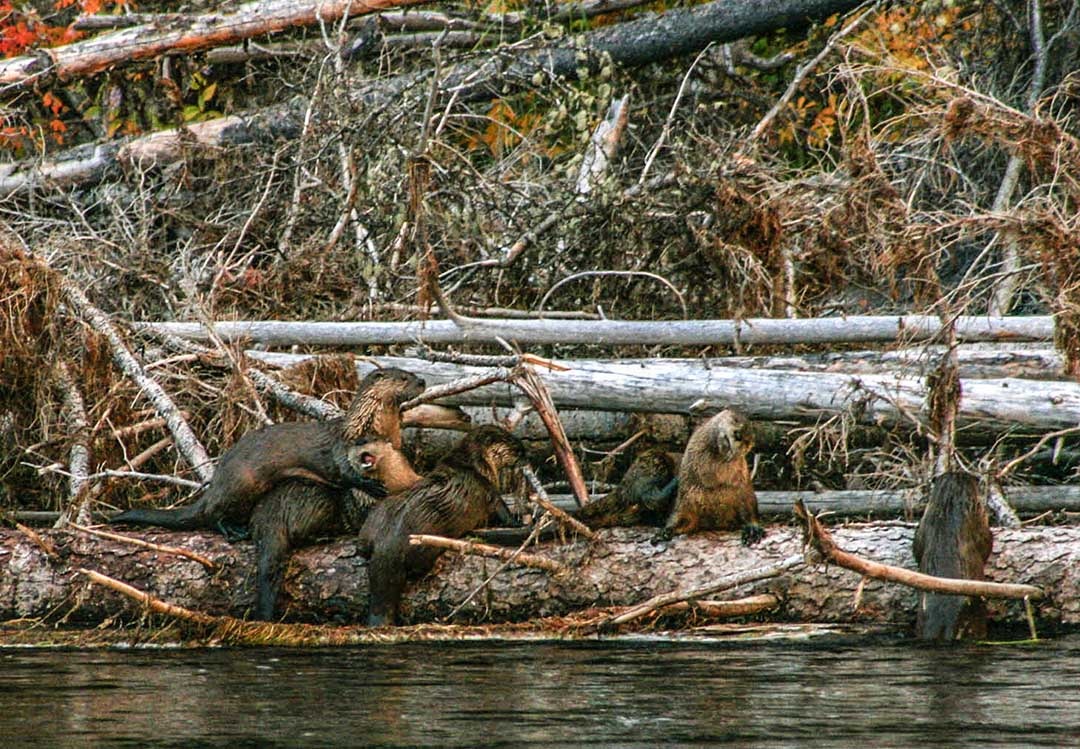 A Family of Otters living in log Jam On the Snake River, Jackson WY
Itinerary
For our custom trips, we will meet at our location in town. Once there we can discuss with you the many options that we have to offer. Once you decide on an option we can get you appropriately geared up take you to the river. The section of the river and gear you will be in will be determined by multiple factors. 
Time of year
Current river or lake levels
Group preference 
Length of trip
We can also arrange a pick up and drop off at your hotel location. 
Availability
All of our trips are Custom. We can cater any trip to your group's ability and goals for the day. We offer something for all skill levels. Private lessons available every day of the week from April-October.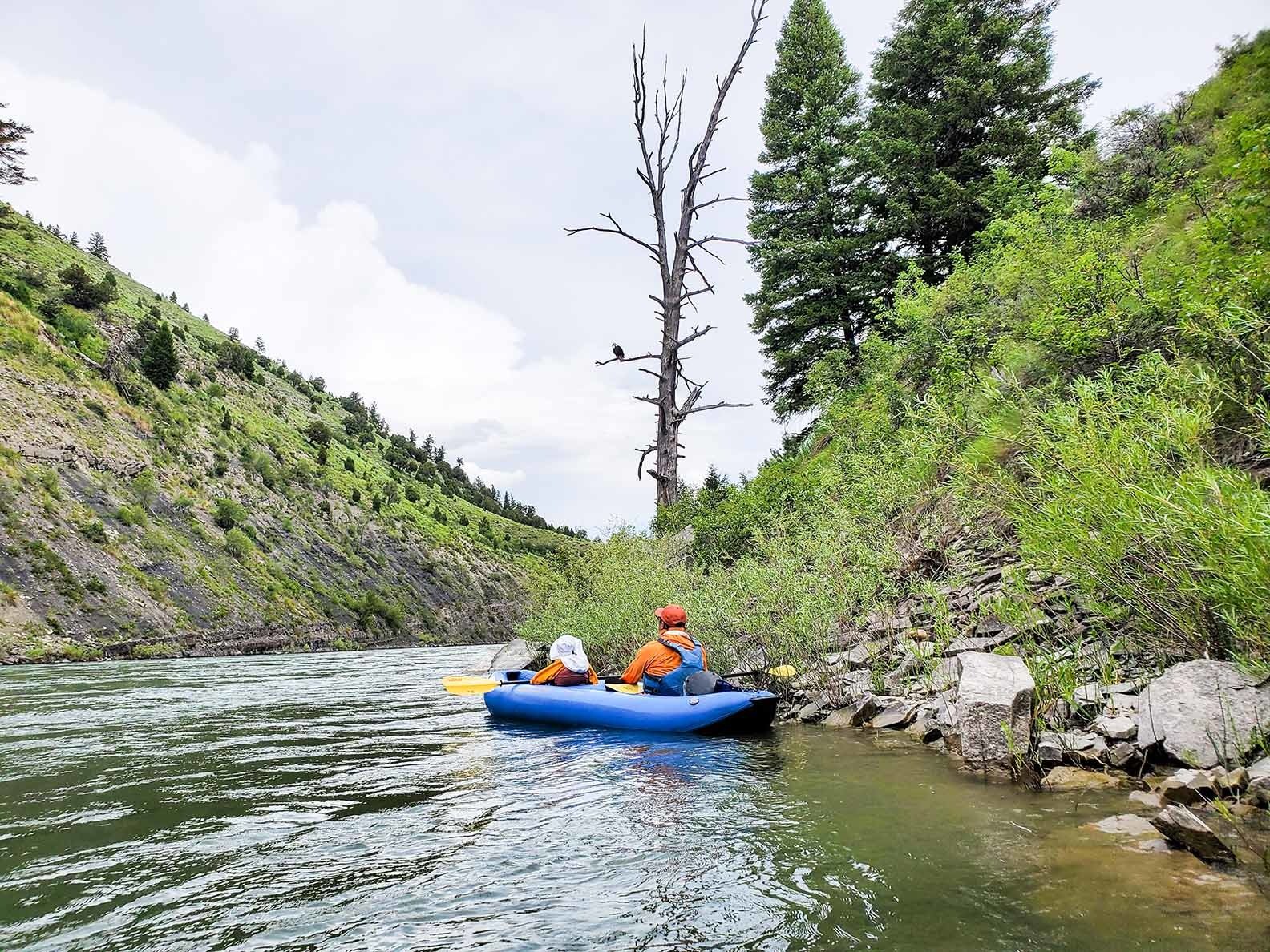 The Snake River is a habitat for Bald Eagles and many other birds!
Gear
Our school fleet are Hyside Padillacs. These boats are top of the line and like their name alludes, very stable.  We have a wide variety of gear to help keep you warm in all weather conditions including drysuits, wetsuits, and splash gear.  There are a couple of items that we suggest that you bring yourself. 
Regardless of your trip, we will be on the water so here are some suggested items:
Swim Gear or other non-cotton, wicking or, breathable clothing. 
Water bottle, if it has an attachment that is a plus. 
Snacks.
Change of clothing for the takeout.
Sun protection, glasses, sunscreen, hats ect.,
If you have any questions you can call (307)-733-2471 or write 

[email protected]
Jackson Hole Kayak School is a permittee of the Bridger-Teton National Forest and an equal opportunity provider
Rendezvous River Sports is a practitioner of Stewardship and Sustainability.
Click the links below to find out how you can make a difference.